MySQL Enterprise Backup is a high-performance backup platform that operates orders of times faster than the common mysqldump tools used by MySQL Community customers.
Category: Enterprise Features
---
nterprise Backup is the commercially licensed backup utility for MySQL databases and performs online, non-blocking backups of your MySQL databases. You can perform full, incremental,and partial backups for all InnoDB data while MySQL is fully available for transactional operations. All backup operations are executed in parallel for quick results and also support compression options that reduce the size of backup images by up to 90%.
Recovery options include backward compatible full recovery, allowing you to restore MySQL 5 databases in MySQL 8. MySQL Enterprise Backup also offers precise one-click point-in-time recovery, and partial recovery for restoring a specific set of objects. You can also back up tables created by any of the available storage engines such as MyISAM.
What's new in MySQL Enterprise Backup 8
As of the current release (8.0.16), several new features are added, including:
Cloud Storage Options
MySQL Backup Enterprise has two options for cloud storage: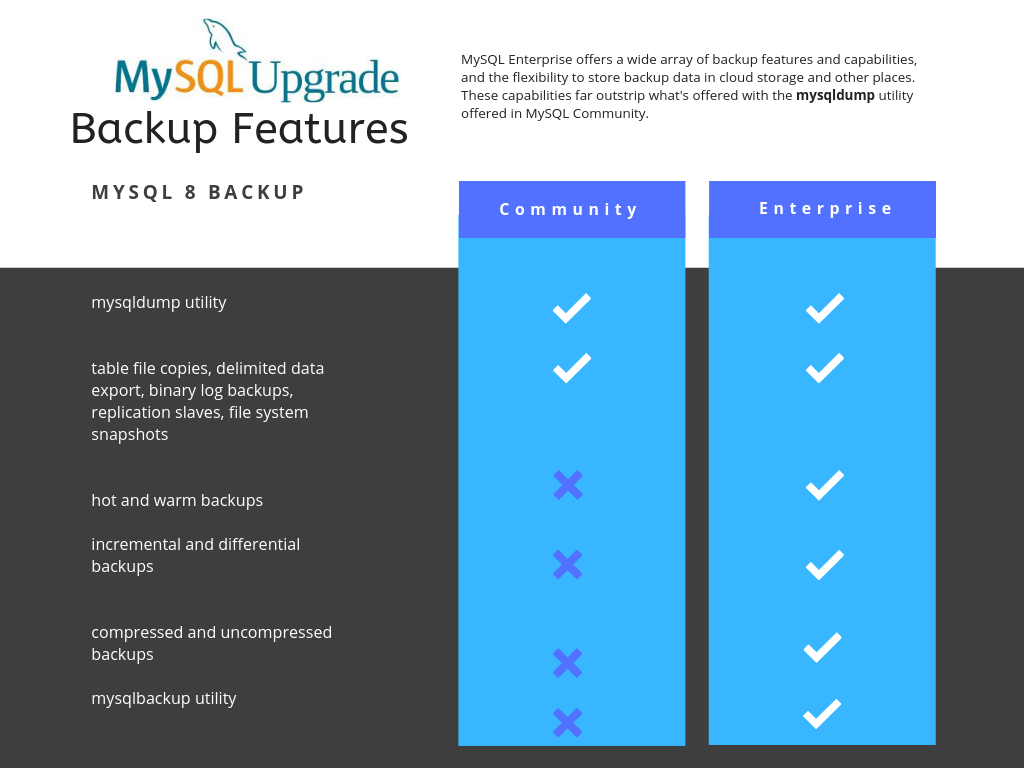 ---